Be part of the revolution and help us spread the message
Der ökologische Fußabdruck in Deutschland liegt laut dem Living Planet Report 2014 jährlich bei etwa 4,6 gha (Global Hektar) pro Person. Modelle des Teilens und langlebige, umweltverträgliche Produkte bieten die Möglichkeit den persönlichen Fußabdruck zu verkleinern. Heute ist internationaler Fashion Revolution Day – welcher Tag eignet sich also besser um damit anzufangen? Vor drei Jahren kam es zu dem katastrophalen Einsturz der Textilfabrik Rana Plaza in Dhaka Bangladesh, bei dem mehr als 1.134 Menschen sterben mussten.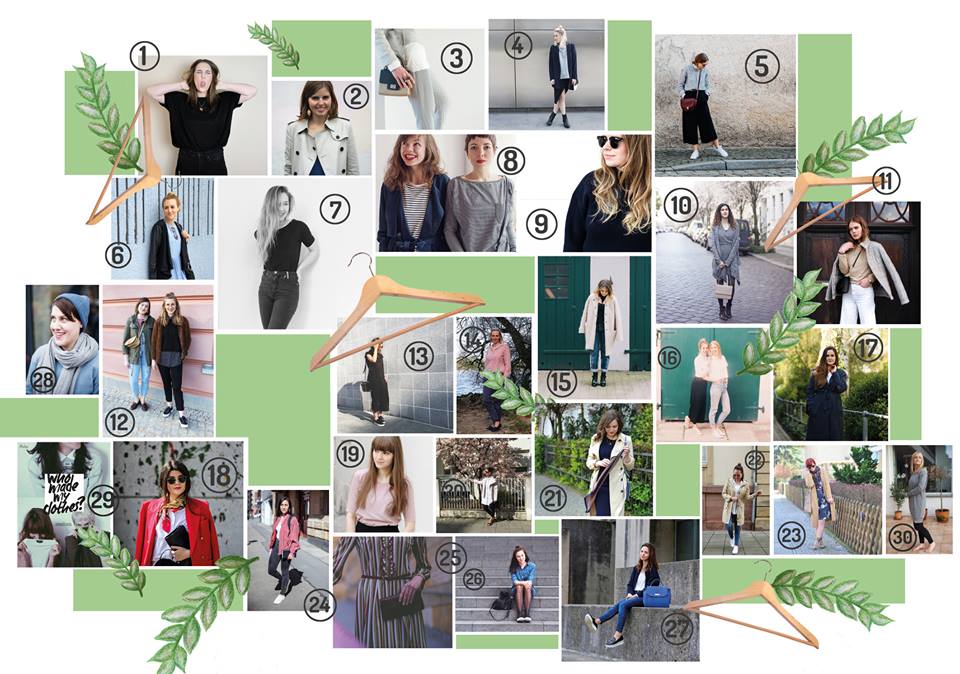 Alle Blogs und Beiträge zur #WardrobeRevolution findet Ihr unter dem Artikel… 
Anlässlich des Fashion Revolution Monats 2016 haben wir, BloggerInnen aus Österreich und Deutschland, deren Passion ein nachhaltigeres Leben ist, uns zusammen getan, um gemeinsam eine #WardrobeRevolution zu starten. Den Auftakt machten einige der beteiligten BloggerInnen am 01. April mit einem Selfie-Inside-Out-Portrait, dass sie unter dem Hashtag #WardrobeRevolution auf Instagram gepostet haben. Den ganzen Monat über haben einige aus dieser Gruppe langsame Outfits auf ihren Blogs veröffentlicht, um zu zeigen, wie schön es visuell hergehen kann, wenn man sich erst einmal für einen ethischeren Kleiderkonsum entschieden hat. Faire, ökologische, lokale, zeitlose und grüne Mode übersetzt in den Alltag.